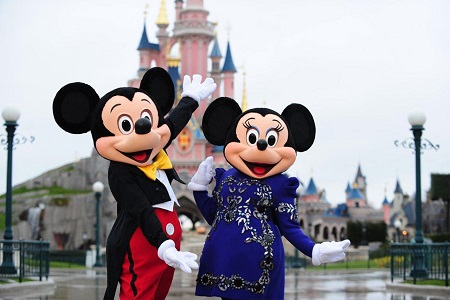 Taxi Station Disney (Chessy)


TAXI NEEDED FOR CHESSY STATION (Disney)?

We are at your disposal 24 hours a day

Disneyland Paris Taxis specialize in Parisian and Parisian stations

Three Disney / Chessy taxi ranges:

- Taxi Chessy Sedans
- Taxi Chessy MPVs
- Taxi Chessy Shuttles

Make an estimate of your transfer by taxi to Gare d'austerlitz with our calculator, book and pay online



Why choose Disney Taxi Station?

online booking
Click on booking online Disney's Disney Train Station (Chessy) and instantly receive our rates. Upon booking, you will receive your taxi booking confirmation for the Euro DisneyLand Paris train station by email and SMS. It's simple and efficient!

Experienced heaters
Taxis at Chessy Station are specialized and know the area of ​​the Euro Disney theme park perfectly. Chessy taxis will take you directly to the Disney train station, to the various Disney parks or to your Hotels along the less crowded path, which saves you precious time..

Available 24H / 24
Disney Chessy taxis are available 24 hours a day, 7 days a week

Call center

In case of departure without reservation, do not hesitate to contact us by phone. By contacting Disney Chessy Taxis, we will send you a taxi located near you.
Call Disney Chessy Train Station Taxi at: (+33) 1.84.17.24.24
Your TaxiChessy will accompany you and you will recover on the whole area around the parks Eurodisney Land Paris.
The station of Chessy, located in Marne the valley, is ideally placed within the complex Disneyland Paris. Right in the middle of the area, you'll be able to get to this amusement park, Disneyland, Walt Disney Studio and Disney Village.
Taxis at the Disney Chessy station will be able to accompany all your family on the whole Disney complex to share an unforgettable moment. Recently, the SNCF launched the big line tickets yes go, cheaper than the usual mainline tickets, due to the fact that the station of Chessy is eccentric of Paris, which made it possible to unclog the biggest Parisian stations on routes such as paris-Marseille.
Taxi Station Disney Chessy specialize in transport throughout the Ile de France, allowing everyone to take advantage of the main line offers departing from the station Chessy, Marne la vallée.