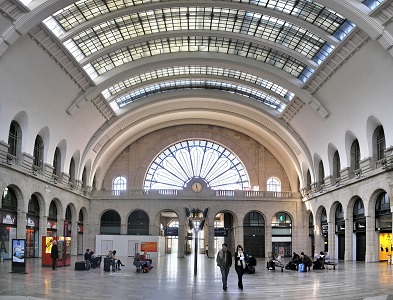 East Station Taxi
TAXI NEED FOR THE EASTERN STATION?
We are at your disposal 24 hours a day

Taxis in eastern Paris specialize in Parisian stations

Three ranges of Gare de l'Est taxi:

- Taxi East Station Sedans
- Taxi Gare de l'est Monospaces
- Taxi Gare de l'est Shuttles
have an estimate of your transfer by taxi to Gare d'austerlitz with our calculator, book and pay online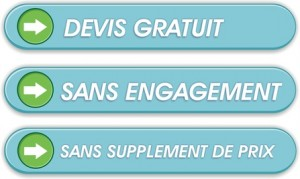 Why choose Taxi Gare de l'est?

online booking
Click on booking online Taxi Gare de l'Est and instantly receive our rates. Upon booking, you will receive your booking confirmation of East Station taxi by email and SMS. It's simple and it works

Experienced Drivers
Gare de l'Est taxis are specialized and know Gare de l'Est perfectly. Taxis in eastern Paris will accompany you directly to your destination by taking the less crowded route, which saves you time.

Available 24H / 24
East Station taxis are available 24 hours a day, 7 days a week

Call center
In case of departure without reservation, do not hesitate to contact us by phone. By contacting taxis from the east of Paris, we will send you a taxi located near you.
Call East Station Taxi at: (+33) 1.84.17.24.24

Through our service, you move from a simple transport and travel to a real pleasant and soothing moment. Forget the stress for just a moment. Let yourself be transported in one of our prestige vehicles. Comfort assured at a lowcost rate. Your Gare de l'est Taxi will accompany you and get you back on all of Paris and Ile de France. We guarantee you that with Taxi Gare de l'Est, no more long waits. Your driver will appear at the front of the train with a sign on your behalf. An elegant driver, courteous, helpful and above all professional. Entrust yourself with your requirement in terms of driving. He will adapt very well.
The Gare de l'Est is one of the major Parisian terminus stations. Formerly known as "Gare de Strasbourg", Gare de l'Est serves, in outline, a part of the East of France, with cities such as Strasbourg or Mulhouse.
The taxis of Gare de l'Est will guide and accompany travelers from the East of France through the city of Paris and its surroundings (Ile de France / Idf).
The Gare de l'Est receives a surplus of travelers since the creation of TGV Est. The taxis of the Gare de l'Est have therefore benefited from a significant influx of passengers, allowing them to increase their experience of the ground in the area of ​​the Gare de l'Est.