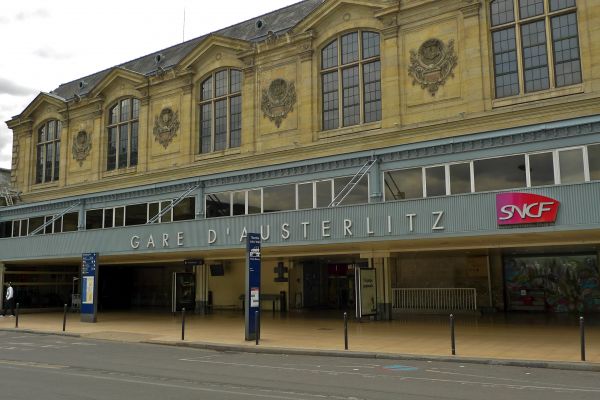 taxi station Saint Lazare

NEED TAXI FOR ST LAZARE STATION?
We are at your disposal 24 hours a day
Taxis at Gare St Lazare specialize in Parisian train stations
Three ranges of taxi St Lazare:
- Taxi St Lazare Sedan
- Taxi St Lazare MPVs
- Taxi St Lazare Shuttles
Make an estimate of your transfer by taxi to Saint lazare Train Station with our calculators, reserve and pay online


Why choose Taxi Saint Lazare?

online booking
Click on booking online taxi st lazare and instantly receive our rates. From the reservation made you will receive your booking confirmation taxi st lazare by mail, and SMS.Is simple and effective!


Experienced Drivers

Taxis Gare Saint Lazare are specialized and know perfectly the Gare de Saint Lazare. Taxis St Lazare will accompany you directly to your destination by taking the path less congested, which saves you time.

Available 24H / 24
Lazare train station taxis are available 24 hours a day, 7 days a week

Call center
In case of departure without reservation, do not hesitate to contact us by phone. By contacting Taxis St Lazare, we will send you a taxi located near you.
Call Taxi Gare Saint-Lazare at: (+33) 1.84.17.24.24
Your Taxi Saint Lazare will accompany you and you will recover on all the Parisian and Ile de France destinations.
Our professional drivers pick you up at the exit of your train with a name board. He will help you with your luggage right up to the car.
Paris Saint Lazare station is one of the major Parisian terminals. The facade of Gare Saint-Lazare overlooks the rue de Rome.
Travelers passing through Gare Saint Lazare often come from Normandy (for main lines) or from the west of Île de France.
Taxis from Paris Saint-Lazare train station will take you back after your train ride from the west of France or from the Parisian suburbs.
The radius of action of Paris St-Lazare taxis includes the whole Idf as well as longer journeys (On estimate)
With more than 400,000 travelers passing through St Lazare station every year, taxis at Saint Lazare train station work for the 2nd largest train station in Europe in terms of passenger traffic, the first being the Gare du Nord.